Polaris
Opinion by Sarwar Kashmeri
America in the World 2020
The Foreign Policy Association, the leading non-partisan foreign policy think-tank in the United States, if not the world, recently asked 28 policy makers and experts to offer opinions on America's place in the world today. These essay length opinion pieces have now been collected into a unique publication and is available to purchase..
I was honored to be one of those invited to contribute an opinion, alongside experts including Ambassador Nicholas Burns, Richard Clarida, Abby Joseph Cohen, Elizabeth Economy, Niall Ferguson, Robert D. Hormats, General H. R. McMaster, Professor Joseph Nye, Jr. , former Australian PM Kevin Rudd, and Nobel prize winner Joseph Stiglitz.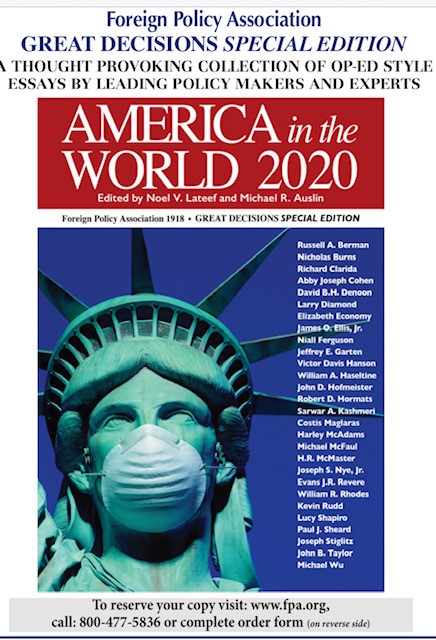 If you care about America's place in the world you need to read these essays; they cover the globe's most perplexing regions with respect to America's national security, economy, and the environment.
And please don't forget to give me some feedback on my opinion-essay on the United States and China.