Polaris
Opinion by Sarwar Kashmeri
The European Union & China---A Status Report
POLARIS-LIVE Tuesday 10 November 2020. 0900-0930 hours U.S. EST (1400-1430 GMT)
With , Nicolas Michelon, Editor-Asiapowerwatch.com in a live conversation with Sarwar Kashmeri, host, Polaris-Live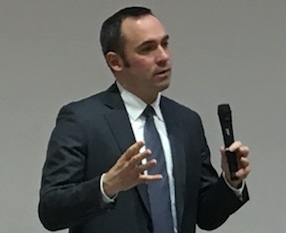 An update on the EU's China strategy; Should the EU try to coordinate its  China strategy with the U.S. with the impending change in U.S. presidents from Republican Trump to Democrat Biden? Are China's direct dealing with Eastern and Central European countries a threat to the EU's cohesion?
Join Sarwar Kashmeri and Nicolas Michelon as they unpack the meaning of these developments for the EU, China, and the U.S.
The video will be available on the Polaris-Live playlist on Sarwar Kashmeri's You Tube channel after the live conversation.
Please go here to view this live interview with guest, Nicolas Michelon