Polaris
Opinion by Sarwar Kashmeri
Is the U.S. Dollar's Global Trade Dominance About To Be Dethroned by China?
POLARIS-LIVE Tuesday 20 October 2020 1100 hours U.S. EST
With Marc Chandler, Managing Director, Bannockburn Global Forex in a live conversation with Sarwar Kashmeri, host, Polaris-Live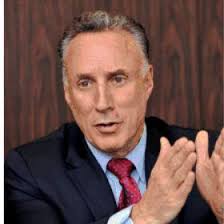 Headlines say: Chinese economy expands 4.9% in third quarter; Beijing's first bond offer to U.S. investors draws record demand; Chinese imports hit record dollar amount in September 2020; FTSE give China bonds green light for influential Index.
Join Sarwar Kashmeri Marc Chandler as they unpack the meaning of these developments for Wall Street and the U.S. Economy.
The video will be available on the Polaris-Live playlist on Sarwar Kashmeri's You Tube channel after the live conversation.
Please go here to view this interview with guest, Marc Chandler