Polaris
Opinion by Sarwar Kashmeri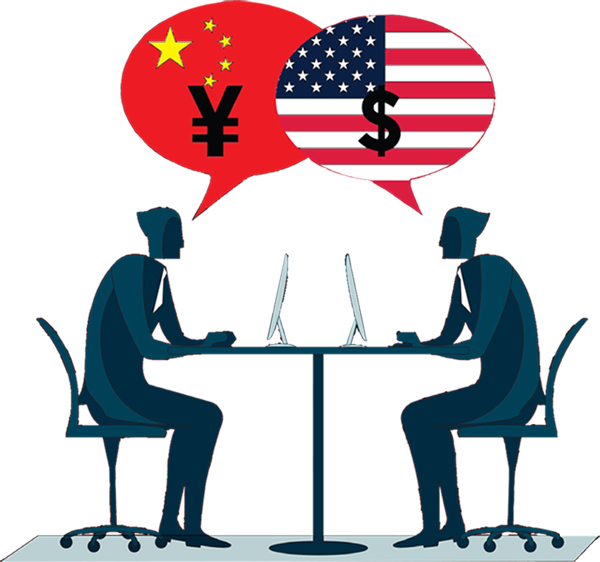 Polaris Live: Upcoming Events
Live conversations with global experts on World Affairs
Thank you for your support of Polaris-Live.com "United States and China in the World".
February 7th, 2023 • 09:30ET
Pamela Crossley - U.S. and China - Business and Business
DR. PAMELA CROSSLEY, Dartmouth College, is a specialist on the Qing empire and modern Chinese history, and also researches and writes on Central and Inner Asian history, global history, the history of horsemanship in Eurasia before the modern period, and the imperial sources of modern identities.
She is the author of eight books-- including China's Global Empire: Qing, 1636-1912,; Hammer and Anvil: Nomad Rulers at the Forge of the Modern World; The Wobbling Pivot: China since 1800; She has been widely published widely in the media and appears frequently in Polaris-Live.com to provide her unique perspective to Polaris Live's coverage of U.S. - China relations and their impact on the world.
She is the recipient of the prestigious Jerome Goldstein Award for Distinguished Teaching. Crossley is an original appointee of the Dartmouth Society of Fellows.
February 21st, 2023 • 09:30ET
James Ketterer--U.S. influence in Middle East
DR. JAMES KETTERER is Dean of the School of Continuing Education at the American University, Cairo, Egypt.. He previously served as Dean of International Studies at Bard College and Academic Director of the Bard Globalization and International Affairs program. and he taught in Bard's Political Studies and Global and International Studies programs. Ketterer previously served as Egypt Country Director for AMIDEAST. Prior to that, he was Vice-Chancellor for Policy and Planning and Deputy Provost at the State University of New York (SUNY) where he also was the director of the Center for International Development.
In government, he served on the staff of the New York Commission on Higher Education, the National Security Council staff at the White House and the Organization for Security and Cooperation in Europe and serves on the board of the Swedish Program at the Stockholm School of Economics, the organizing committee of the 2020 Transatlantic Dialogue at the University of Luxembourg and as a Senior Fellow at the Bard Center for Civic Engagement.
February 28th, 2023 • 08:00ET
Shan Weijian-U.S. co. takes over Chinese Bank. Believe it!
"The Money Machine," is Weijian Shan's third book, based on his leading role in steering the take over of Shanghai Development Bank by an American Private Equity Company.
WEIJIAN SHAN is chairman and CEO of PAG, a private equity firm. Over more than 20 years in investing, he has led a number of landmark transactions across Asia. He holds an MA and a PhD from the University of California, Berkeley, and an MBA from the University of San Francisco. Shan is the bestselling author of "Out of the Gobi: My Story of China and America" and "Money Games: The Inside Story of How American Dealmakers Saved Korea's Most Iconic Bank", published in October 2020.
March 7th, 2023 • 09:30ET
Shehzad Qazi -- Inside the Chinese economy post COVIC
Managing Director China Beige Book which provides institutional investors and corporate decision-makers with market leading insights derived directly from our nationwide proprietary data on the Chinese economy.
Shehzad oversees product innovation, client services, new business acquisition, and corporate strategy at China Beige Book International. Since 2012, Shehzad has helped develop data collection for the China Beige Book™ platform and supervised the analytics team. He frequently appears on major national and international media.
March 14th, 2023 • 19:00ET
Rajat Ganguly - China's ME diplomacy- Asian Perspectives
Rajat Ganguly is the Editor-in-Chief of the Journal of Asian Security and International Affairs (https://journals.sagepub.com/home/aia) and a senior faculty member in International Relations and Security Studies at Murdoch University, Western Australia. He has held faculty positions in the UK and the U.S., and was a Visiting Research Fellow at McGill University in Canada. He is a member of the editorial boards of the Journal of South Asian Development, South Asian Survey, and the Journal of North-East Indian Studies. He specializes in international relations and international security, particularly great power politics and interstate war, ethnic conflict and insurgency movements, terrorism and political violence, Indian foreign and security policy, and Asian international and strategic affairs.
Read Rajat Ganguly's informative article on India and the Ukraine War HERE.
March 21st, 2023 • 13:00ET
Mei Gechlik - Business, Law, and Politics in China
DR. MEI GECHLIK is Identified by The Women Leaders Magazine as one of the "20 Most Inspiring Women Leaders 2022", Dr. Mei Gechlik founded SINOTALKS® after an extensive career in academia and leading policy think tanks. SINOTALKS® addresses the growing need for a trusted resource highlighting Chinese law and policy to help decision-makers around the world find strategic solutions to problems affecting China and beyond.
April 4th, 2023 • 08:00EDT
Dewi Fortuna Anwar - China's diplomacy, an Asian perspective
China is fast deploying a forward leaning diplomacy to match its economic strength. Witness the recent diplomatic achievement by China of bringing Saudi Arabia and Iran together in the Middle East, traditionally an exclusively American area of influence. . How is this viewed from the perspective of Indonesia in particular and SE Asia in general ? The U.S. as a declining power relative to China?
Prof. Dewi Fortuna Anwar is Research Professor, Research Centre for Politics-National Research and Innovation Agency (PRP-BRIN), Jakarta, Indonesia. She has written widely on Indonesia's foreign policy, Indonesia's democratization as well as on ASEAN and regional political and security issues. Dewi is a co-founder of the Foreign Policy Community of Indonesia (FPCI) and sits in a number of national and international advisory boards. She is Chairman, Board of Directors, The Habibie Center, Academician, Social Science Commission-Indonesian Academy of Sciences (AIPI) and Co-Founder of the Foreign Policy Committee of Indonesia.
April 25th, 2023 • 09:30EDT
Dewi Fortuna Anwar - China's diplomacy, an Asian perspective
The Italian government of Prime Minister Giorgia Meloni still has yet to decide whether to renew the memorandum of understanding (MoU) between Rome and Beijing that is set to expire next year. Why? The lead architect of the MoU will give his opinion on this turn events.
The impact on Europe in general and Italy in particular of the recent diplomatic achievement by China of bringing Saudi Arabia and Iran together. What message did this send to the EU of America's influence in the ME.
------------------------------
MICHELE GERACI is Head of China Economic Policy Program at Nottingham University Business School, Head of China at the Global Policy Institute, as well as Senior Research Fellow and Adjunct Professor of Finance at Zhejiang University. He has been living in China since 2008 and works as advisor to governments, corporations and investors, offering practical-oriented policy recommendations and investment advice. Topics of interest include monetary policy, income disparity, migration, urbanization and European crisis.