Polaris
Opinion by Sarwar Kashmeri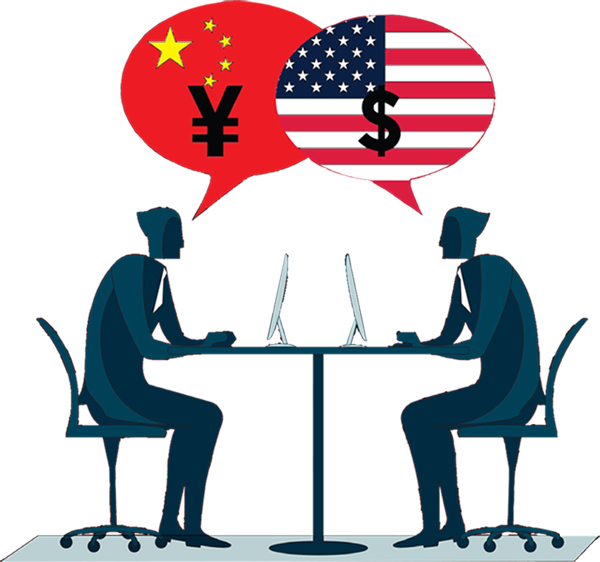 Polaris Live: Upcoming Events
Live conversations with global experts on World Affairs
Thank you for your support of Polaris-Live.com "United States and China in the World".
September 12th, 2023 • 9:30 AM EDT
Shan Weijian - China heading into first recession in 45 years??
Is the current torrent of negative public opinions and sentiments against China shaped by reasoning, facts, or logic, or by simple repeated assertations (existential threat, technology theft, genocide, forced labor, oppression, aggression … ) by politicians and the media resulting in repeated affirmation and dissemination to a receptive audience? In this toxic environment opinion polls are like checking if the temperature of a pot is rising. The rising spiral of toxicity now endangers the most consequential relationship --that between the United States and China--the two largest economies in the world.
Is the current torrent of negative public opinions and sentiments against China shaped by reasoning, facts, or logic, or by simple repeated assertations? Deng Xiaoping embarked the nation on a market-oriented reform 45 years ago. Since then, China's economy has experienced non-stop growth. Just in this century, its GDP has grown by about 15 times. It's now the largest economy in the world by purchasing power and the second largest in dollar terms. It is also the largest trading nation in the world, being the largest trading partner with more than 140 countries, out of a total of about 190. Whereas every market economy goes through economic cycles, China has miraculously been spared of a recession in 45 years. Its economy has noticeably slowed and the market sentiment has sapped. Is it heading into one now?
Shan Weijian is an economist, businessman, and author based in Hong Kong. Shan is the Executive Chairman of PAG, a leading alternative investment firm focused on the Asia Pacific region with more than USD 50 billion under management. Shan currently serves as a Trustee of The British Museum and as an independent director of Alibaba Group.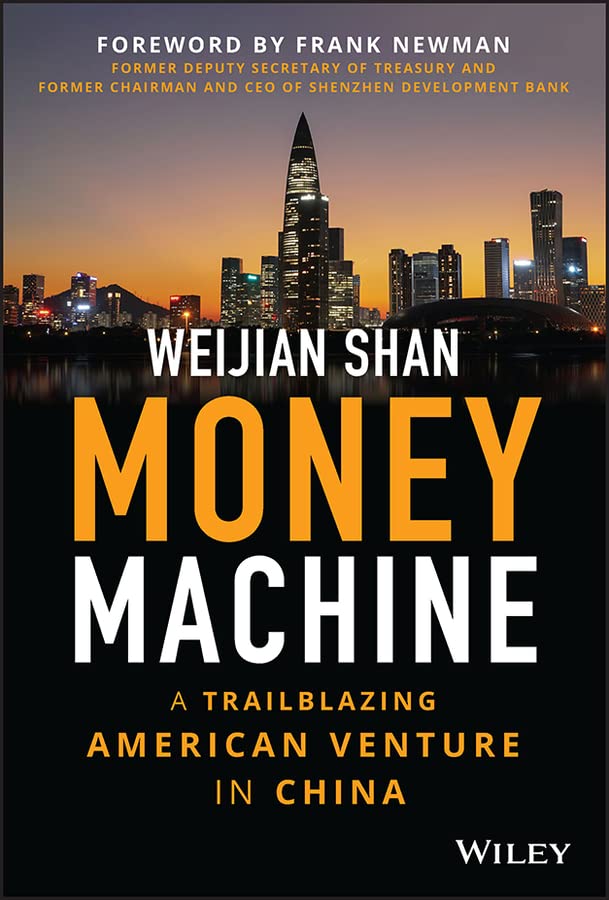 Weijian Shan • Money Machine
A Trail Blazing American Adventure In China


"The Money Machine," is Weijian Shan's third book, based on his leading role in steering the take over of Shanghai Development Bank by an American Private Equity Company.

Purchase the book HERE
September 19th, 2023 • 9:30 AM EDT
Maria Repnikova - U.S. Influence in the Global South-Going, Going, Gone?
Professor Maria Repnikova, Georgia State University is a scholar of China's political communication. A fluent Mandarin, Russian and Spanish speaker, she is also a non-residential Wilson China Fellow at the Woodrow Wilson Center for Scholars. She received her doctorate (DPhil) in Politics at the University of Oxford where she was a Rhodes Scholar. She is an expert in media-state relations in China, including political persuasion and critical journalism; Chinese soft power and public diplomacy, especially in the African context; China-Russia comparisons.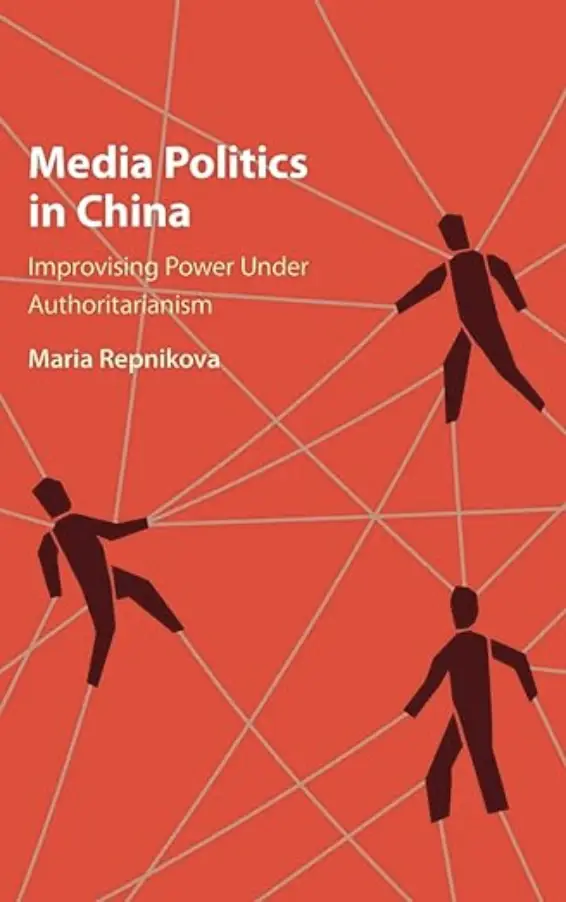 Maria Repnikova • Media Politics in China
Improvising Power Under Authoritarianism


Drawing on rare access in the field, Maria Repnikova's book "Media Politics in China" examines the process of guarded improvisation that has defined this volatile partnership over the past decade on a routine basis and in the aftermath of major crisis events.

Purchase the book HERE
September 26th, 2023 • 9:30 AM EDT
Noel Lateef - Foreign Policy Association and a World Order in Transformation
Noel V. Lateef is the longest serving President of the Foreign Policy Association, which celebrated its 100th anniversary in 2018. Prior to joining the Foreign Policy Association in 1995, Mr. Lateef was Chairman of the Bowery Savings Bank. He was previously affiliated with Sullivan & Cromwell and the U.S. State Department. A distinguished graduate of the Woodrow Wilson School of Public and International Affairs at Princeton University, he has authored numerous publications, including The Future of Higher Education in the Age of Globalization and In Pursuit of Peace: Conflict Prevention and World Order.
October 3rd, 2023 • 09:30 AM EDT
Luv Puri - India and U.S. Confront the New World Order
Luv Puri is a Fulbright scholar at New York University. He was a correspondent with the The Hindu for several years and has contributed to various media publications and academic journals. In 2006 he was one of the prizewinners of the European Commission Award for Human Rights and Democracy. His special fields of interest include the situation of South Asian Muslims, the Kashmir conflict and Pakistan.
October 17th, 2023 • 09:30 AM EDT
Thomas Sherlock - Russia Through the eyes of President Putin
Thomas Sherlock is professor emeritus of political science at the U.S. Military Academy at West Point. His writing does not represent the views of the U.S. government, the Department of the Army, or the U.S. Military Academy. Thom's opinion pieces have appeared in the Wall Street Journal, the New York Times (international edition), the Washington Post and other news outlets. He has served as a consultant or project manager for the Carnegie Council, the Russian Academy of Sciences, the Open Society Foundations (Ukraine), and EUROCLIO in The Netherlands, among other institutions. He frequently conducts field research in post-Soviet space, including the supervision of large-N national surveys and focus groups in Russia.
October 31st, 2023 • 9:30 AM EDT
Nicholas Michelon - China's growth isn't about to stop. An EU perspective
American writer Mark Twain famously said," Reports about my death are greatly exaggerated!" A phrase that could well be applied to the almost continuous barrage of articles in the Western press about China's collapsing economy, according to Nicholas Michelon. A contrarian opinion from a noted observer of the Ecole de Guerre Economique. "Ask Chinese citizens whether they are satisfied with their country's economy and you get a very different response from what one would get if one were to ask an American or European about their own country's economy, he says.
Nicolas is a Partner at Confluence Consultants, a geopolitical risk & business intelligence consultancy in Dubai, and the Founder & Editor of asiapowerwatch.com. Corporate advisor on how to navigate the current geopolitical and geo-economic environment, mitigate risk and develop prospective scenarios. He is Adjunct Professor of geopolitics, geoeconomics of the Indo-Pacific and business intelligence at ESCP Business School, EM Lyon, Ecole de Guerre Economique (Paris School of Economic Warfare) and the International University of Monaco.